Smart Commerce is HERE!
With Yalla Super App - Business Edition, you can start your online business, accept e-payments from your customers online or face-to-face, pay your suppliers, send payment links & much more..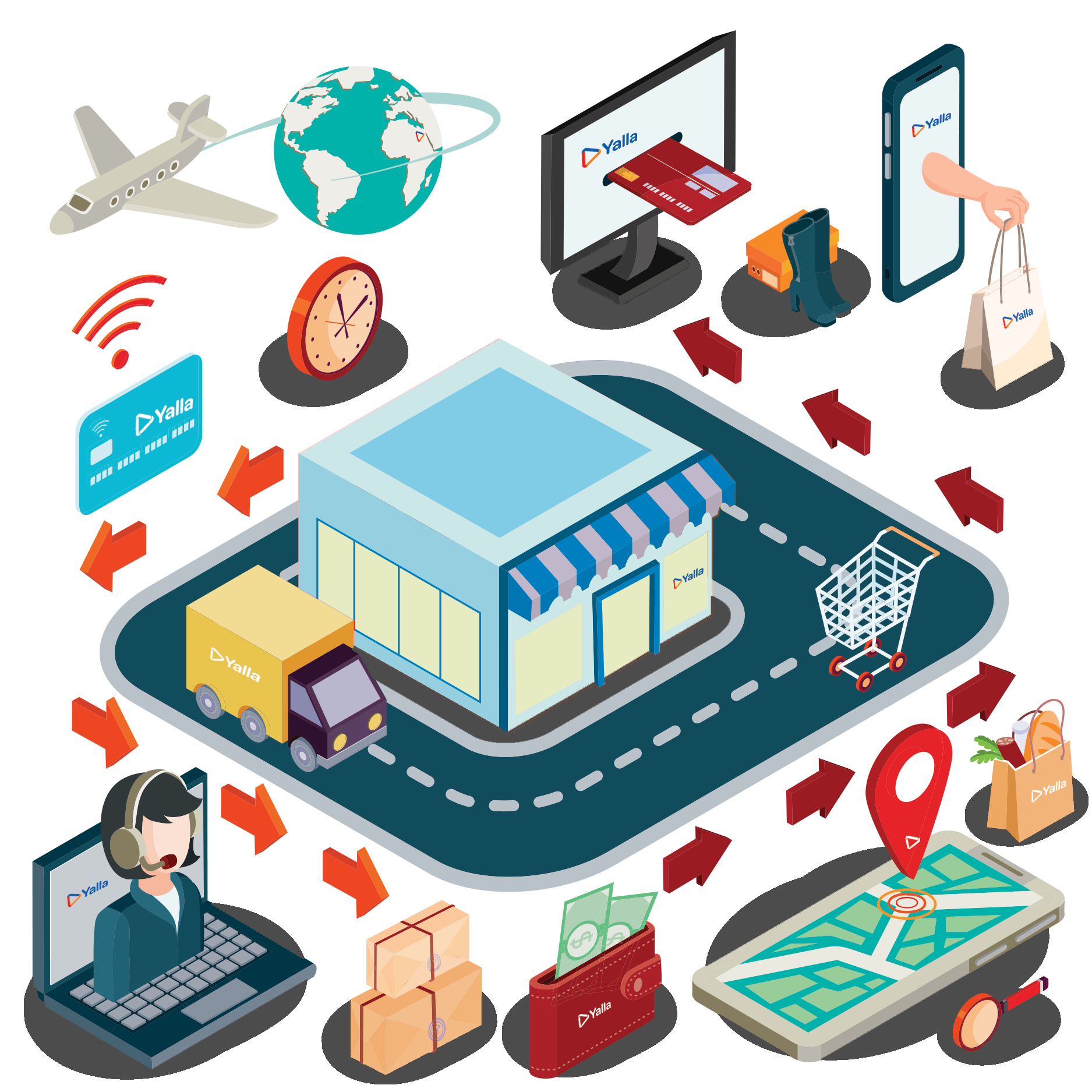 Yalla Business Card
Yalla Business Card is your ultimate account as it will help you grow & flourish, today & tomorrow.
Receive payments for your sales
Make payouts to suppliers
Make payroll disbursements to your staff
Earn points for all your spendings
Sign Up
Yalla Money Ecosystem
Yalla is not just a card with an app, It is a complete financial services ecosystem, enabling different stakeholders in the economy to interact digitally in paying & getting paid.
Yalla does so with an aim to augment and expedite the commercial activities in the market for the advancement of the whole economy.
Meet Yalla Merchant Super App (Virtual POS)
With Yalla Super App - Merchants edition (VPOS) & Yalla Business card you can collect your revenues acorss mulitple channels, pay your employees & pay your suppliers, giving you ultimate visibility & control over your money.
Yalla is the smart way to pay & get paid.
Digital Onboarding
Sale by Card (NFC)
Sale by QR (Wallet)
Send PayLinks
Sale by Loyalty Points
VAS: Bills & Topup Payments
Pay Suppliers
Transactions Dashboard
Android & IOS Support
Sign Up
Business Analytics At Your Fingertips
Yalla for business empowers you to help understand your consumer & plan for growth with the help of interactive analytics & data insights.
Analyze your revenues by channel/ outlet/ terminal
Set usage limits for Yalla Card
Monitor your business spending
Start Your Online Business
With Yalla Business, you can setup & manage your e-commerce store to start selling to the world with a full fledged online store that comes with a built-in payment gateway integration, for quick and efficient go-to-market.
Manage your online store (Catalog & Orders)
Access Yalla Marketplace special offers
Ready integration with several shippers
Manage your inventory in multiple warehouses
Manage your sales online & in-store
Receive notifications for new orders
Open your store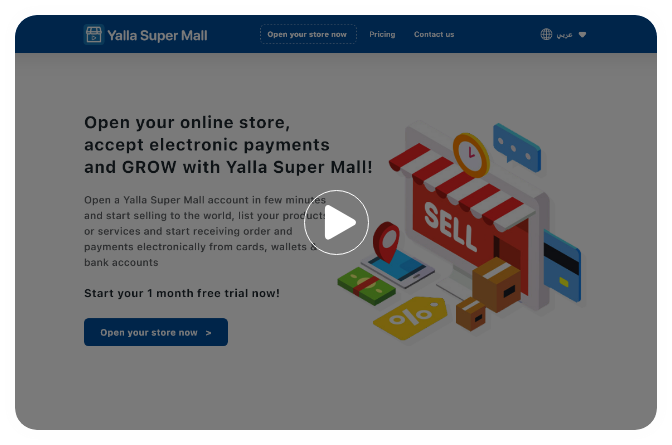 Yalla Bill aggregation & Top-up platform
Yalla bills can also be accessed online for seamless & frictionless Electronic bill presentment and payment for over 500 services.
On the go and want to make a quick top-up for your mobile phone or pay a bill in few seconds?
You can do so now on: https://bills.Yalla.online
Go to Yalla Bills